10 Stress-Busting Activities for the Labour Day Break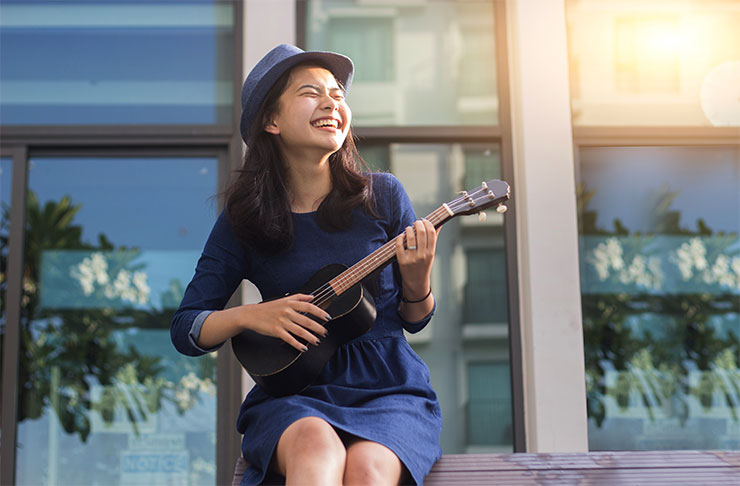 Take time out to do something that'll make you smile. Can you believe we're already a quarter into 2019? If you've hustled through the start of the year, give yourself a pat on the back. Whether you've enjoyed wins, big or small, set aside time this Labour Day break and pump up those batteries. You can kick-start your fitness regime, give yourself therapeutic self-love, express yourself creatively or just spend good ol' quality time with friends and family. So, forget about your work to-dos for a moment and check out these fun and relaxing things to do on Labour Day!

Physical Rejuvenation

Feeling like you've neglected your fitness because work has been too hectic? Instead of just lazing about at home on Labour Day, spend a good hour or so sweating it out – a workout sesh will refresh you and even give you better rest at night!

1. Jump and tone at BBounce Studio

If you are looking for a whole new way to reignite your love for exercise and get a total muscle-sculpting sweat session at the same time, try out a trampoline-fitness class.
Get a full body detox with a mix of cardio and strength training. Rebounding is a low-impact, high-intensity cardio workout featuring hybrid techniques on a mini trampoline. The program features choreographed moves paired perfectly with the latest upbeat music tracks. It's so fun you'll feel like you're 'dancing', while unknowingly toning your core and glute muscles, which helps improve your strength, balance and stability! It'll be way more exciting if you take the class with a friend, so you can enjoy Labour Day special packages like the 1-for-1 Fitness Pass of only $28 (U.P.$70)! Plus, if you do end up loving the class, you can grab a 1 week pass for only $39 (U.P. $89) or the 2-week pass for only $59 (U.P. $169)! BBounce Studio is located at The Centerpoint.

2. Check out AXELR8 FITNESS'Open House
Word. Build yourself up on your day-off! Apart from a variety of fitness classes, AXELR8 FITNESS has got exciting programmes lined up specially for Labour Day. So, take this break as a chance to really sweat it out! AXELR8 FITNESS will be celebrating their first anniversary on 1 May 2019 with an Open House from 11am – 6pm. They will be running special promos, fitness class demos, and there are even prizes to be won! At their Open House, they'll also be launching new courses such as XFit, a boot camp style class designed to build power and strength, increase stamina and more. XFit will feature elements of athletic conditioning, strength training, core and functional training, body weight exercise, stretching and plyometric training. If this sounds intimidating, don't worry – the class will be uniquely catered to your own fitness level with their friendly and patient trainers, so you'll leave feeling stronger than before. A first-trial class is priced at $15; all subsequent walk-ins are priced at $20. First-trial class can be off-set from the package deal, if a package is purchased after the trial class. AXELR8 FITNESS is located at Eastpoint Mall.

Creative Expression

This mid-week break could also be good a chance for you to reconnect with your artistic side by creating something or trying out a music class. We promise your mind will be refreshed after a session!

3. Build your own mini garden at A Tilly A Day

There's something captivating about nature and art. So, if you haven't got the chance to try terrarium-making, it'll be a fulfilling way to spend your break! Terrariums are beautiful zen-like mini-gardens contained in glass jars. Each one is composed of plants, moss, rocks, pebbles, figurines of your choosing, plus essentials like charcoal, small pebbles and filter paper to create a self-sustaining ecosystem. The fun part about building your terrarium is that you get to design your very own garden by choosing the right plant combinations, such as cactus or ferns, and pairing them with other ornaments and rocks. Best of all, you get to take it home or to your work place and care for this living artwork! Simply head down to A Tilly A Day and get started. Workshops are available daily from 10.30am to 8.30pm. A Tilly A Day is located at Waterway Point.

4. If you can't hula, strum the ukulele at Cristofori Music School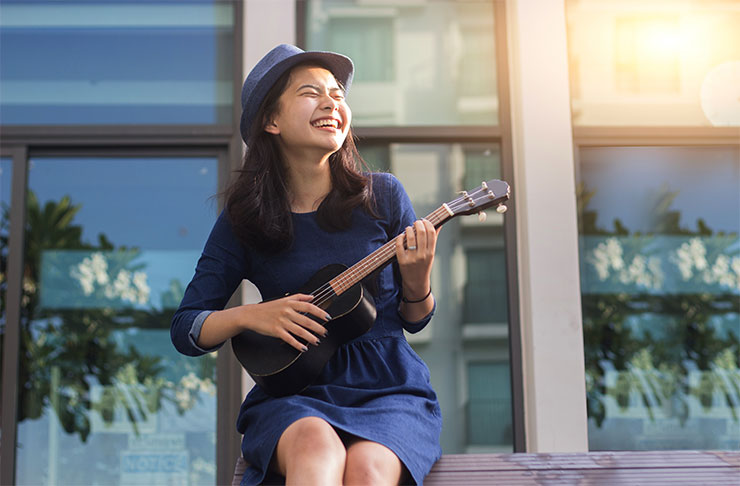 The best kind of music therapy is the kind that makes you feel like you're on a tropical island. Did you know that playing an instrument can help decrease your heart rate and blood pressure? Not only is the ukulele slightly easier to learn then the guitar with four instead of six strings, it's a great introduction for other stringed instruments. For those who enjoy the chilled-out vibes of this little Hawaiian instrument, this is the perfect holiday activity for you! Plus, won't it be easier to carry a ukulele on a family road trip or two? Gather your jamming buddies and try the 30 or 60-minute trial course as a group! Cristofori Music School is located at Changi City Point and Eastpoint Mall.

Self-Love and Therapy

While many of us aren't too willing to spend time and money on self-care, pampering yourself occasionally is important! A massage, foot therapy or spa might be exactly what you need to soothe any aches and pains that you have been ignoring.

5. Target your chronic body aches at Frenzo Spa

Many of us who work in an office end up developing a 'tech-neck', an uncomfortable posture resulting from often flexing our necks forwards when looking at computer screens. Reset your posture and soothe those aches from long hours at your desk with Frenzo Spa's Neck & Back Pain Relief Program at just $58 (U.P $198)! Or, if you've been bogged down by work and have trouble falling asleep and headaches, try their Head Relaxing Program at $58 (U.P at $198) for your first trial! Frenzo Spa is located at Eastpoint Mall.

6. Get a Couple Energy Therapy Massage at Elements Wellness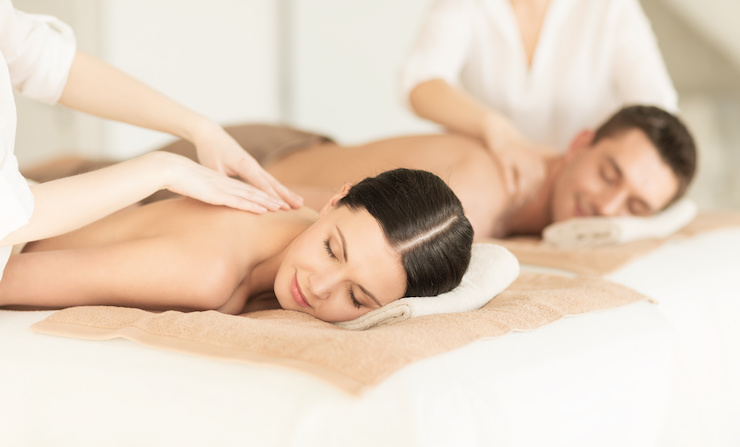 Everybody say "ahhh…." If you and your spouse are up to your neck juggling work, the kids and housework, now's the best chance to spend relaxing quality time together. Enjoy complete rejuvenation with an Energy Therapy Massage at just $98.44 nett (U.P. $235.40) for your first trial. Remember to quote 'Frasers Experience Blog' to enjoy this deal! For something different, enjoy an authentic Japanese Onsen experience right here on our sunny island. The onsen therapy at Elements Wellness features a wooden tub made of rare Koyamkai wood or Japanese Umbrella Pine. It is very fragrant and contains therapeutic qualities as you breathe in the steam and natural aromas during your bath. Taking a bubbling Koyamaki onsen can help you feel more energized, improve circulation, and relieve pain. Elements Wellness is located at The Centrepoint.

7. Enjoy blissful skin rejuvenation at CITISPA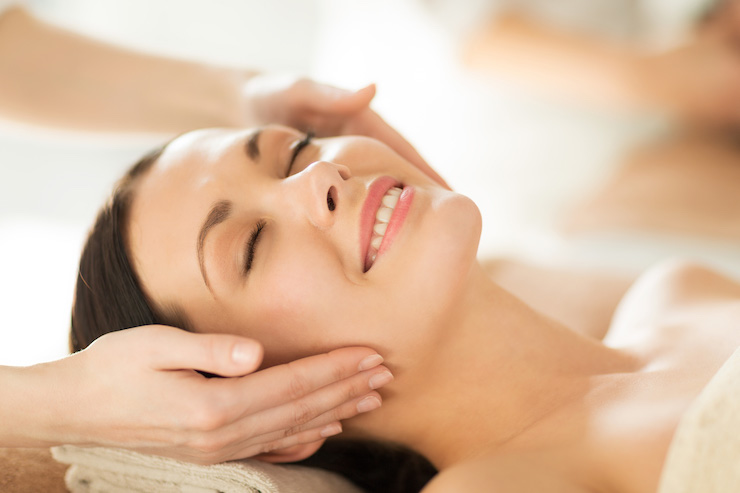 Relax, and let your skin be taken care of with the skilled hands at CITISPA! We all know that stress can show on your skin – but don't be stressed about being stressed! Give dull skin a makeover with CITISPA's Deluxe Vitamin Face Spa (45 mins) at a steal this Labour Day. For just $39.99 (U.P. $208), enjoy a Personalised Skin Analysis, Customised Skin Treatment, Vitamin Revitaliser, as well as a Tension Relief Shoulder and Neck Massage. Another absolute treat is their Spa Delight Package (60 mins), priced at just $69.99. The session starts with a soothing Heat-Detox Therapy for a "cocoon" effect, while activating your blood circulation to detoxify your pores. Then, your skin will be given a thorough deep cleansing, so it can absorb the remineralising oils. This is followed by a gentle full-body massage that will bring balance and harmony to your mind and body. Promotions are by appointment only and valid till 31 May 2019, exclusively at CITISPA @ Northpoint Suite. Other terms and conditions apply. There'll be other deals in April, so keep a lookout for them!

Let loose

As we grow older and work harder, we often forget how to play. Our social lives also start to take a hit with numerous commitments and chores! But now that we have time, even if it's just for a day, let's spend it well with loved ones and remember how to have fun again.

8. Sing like there's no tomorrow at Ziggy's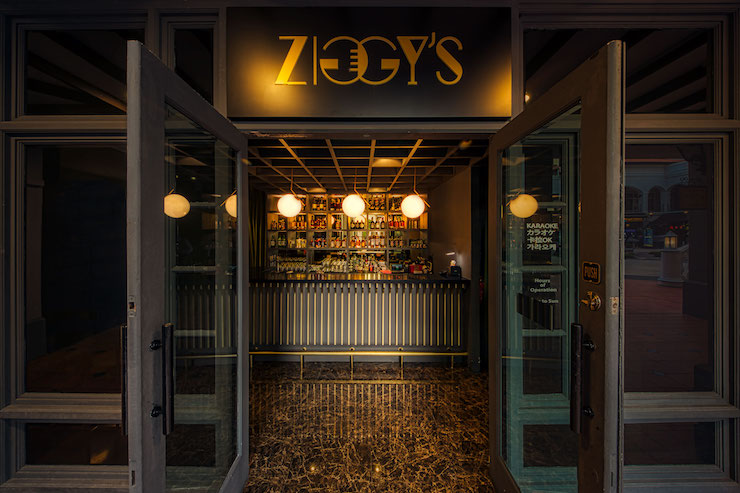 Ziggy's is a modern take on karaoke with a cocktail bar serving over a hundred fine wines, hand-crafted cocktails, sake and spirits. Singing in the shower is probably one of our favourite past times. But it would be way more fun belting our hearts out with our closest friends at Ziggy's. This is not your average karaoke bar. They've put a whole new spin to the KTV experience with sophistication and artsy-chic flair. Don't you worry about dusty microphones – this place has got a state-of-the-art sound system and over 100,000 songs in 9 languages, all fitted into 10 posh and stylish private karaoke suites. It's all about the details here. Discover little playful touches such as quirky music-inspired art, elegant furnishings and old-school butler-style service.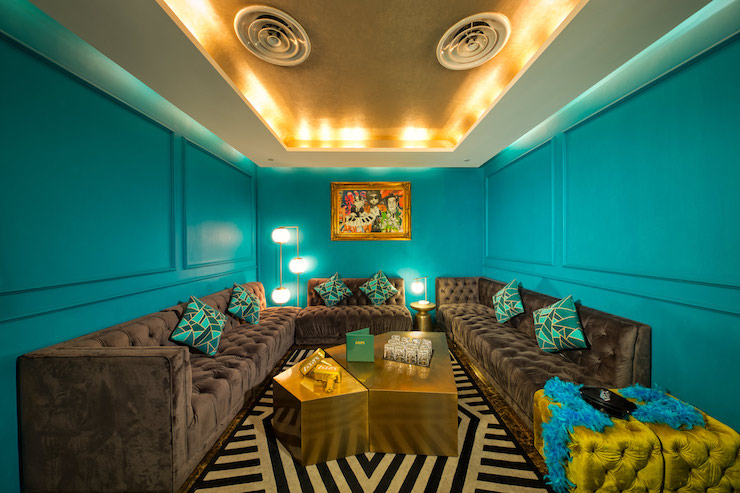 Go wild with crazy costumes and props in every room. Every great party has awesome finger-licking bites to get you through the night. And Ziggy's sure knows how to throw a good party – with sous-vide pork belly buns, truffle fries, sliced wagyu steak, blackened fish and chips, and more. Ziggy's is located at Robertson Walk.

9. Timezone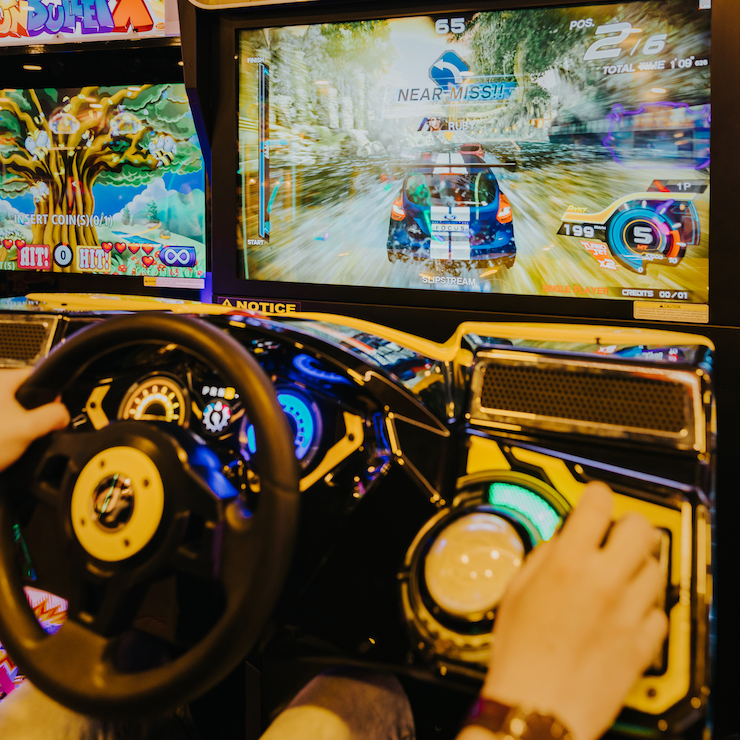 In the need for speed? It's time to play and score some huggable friends! Hitting the arcade with your best pals or the little ones is a great way to let off steam. Timezone offers some of the hottest games with themes adapted from popular movies and TV shows. If you've got a big group, check out Wizard of Oz, an enchanting 6-player game full of surprises. Your kids will also love the Spongebob Pineapple machine, where they can score valuable collectible cards. If you're craving for heart-pumping action, complete your mission and eliminate enemies in the thrilling Tomb Raider. There'll also be cartoon character plushies to bring home, such as Stitch (from Lilo & Stitch), We Bare Bears, Elmo, Cookie Monster and more. We can already hear the little ones and the young at heart gushing! Timezone is located at Causeway Point, Northpoint City, North Wing and Waterway Point.

10. Laser Tag at Pirate Land

For many of us, there's no way better way to recharge than spending time with our kids! With quality family bonding time being so hard to find, we recommend an exhilarating 2-versus-2 laser tag game for the family at Pirate Land! This 8,000 square ft pirate-themed playground is Singapore's largest indoor laser tag facility equipped with cutting-edge laser tag-technology. From teamwork to plenty of surprise attacks, your family will be laughing and sweating in no time! Pirate Land is located at The Centerpoint. So, take your pick this Labour Day! Celebrate all the hard work you have accomplished so far, let your hair down, and give us your deepest, infectious deep-belly laugh!